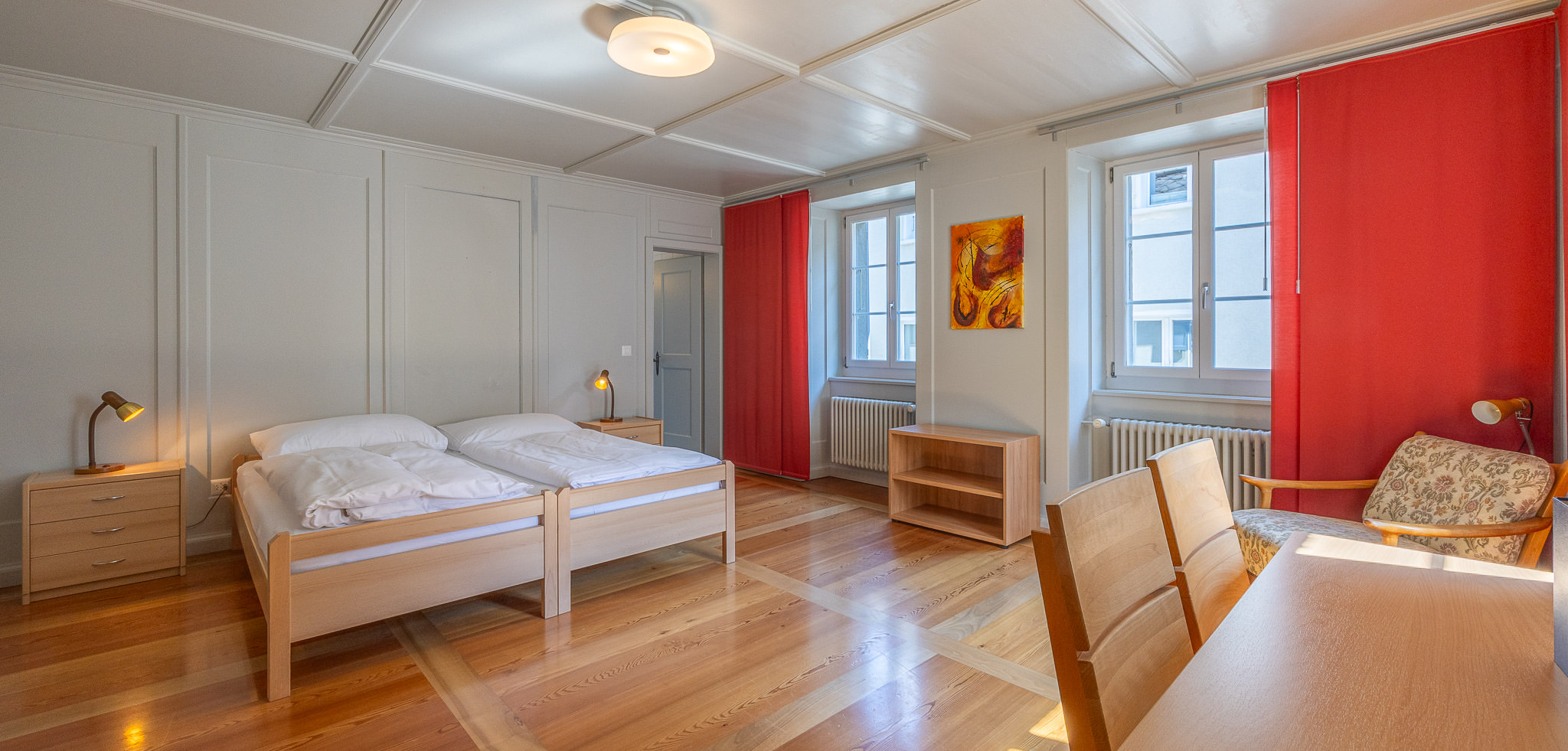 Welcome to Guesthouse St.Ursula, your charming retreat in the heart of Brig, just a stone's throw away from the magnificent Stockalper Castle.
As from 2023, Guesthouse St. Ursula is a place of integration and exchange for tourists, migrants and the local population. The lovely historic building remains a hotel and the adjacent building is a centre of collective accommodation for asylum seekers and refugees.
Our dedicated and friendly staff is always on hand to assist you with any inquiries or recommendations, ensuring that your stay in Brig is nothing short of exceptional. We take pride in creating a welcoming atmosphere where you can truly feel at home and make lasting memories.
We look forward to welcoming you!
Our well-appointed rooms are designed to provide a cozy and relaxing atmosphere, ensuring a peaceful night's sleep after a day of exploring the enchanting city of Brig.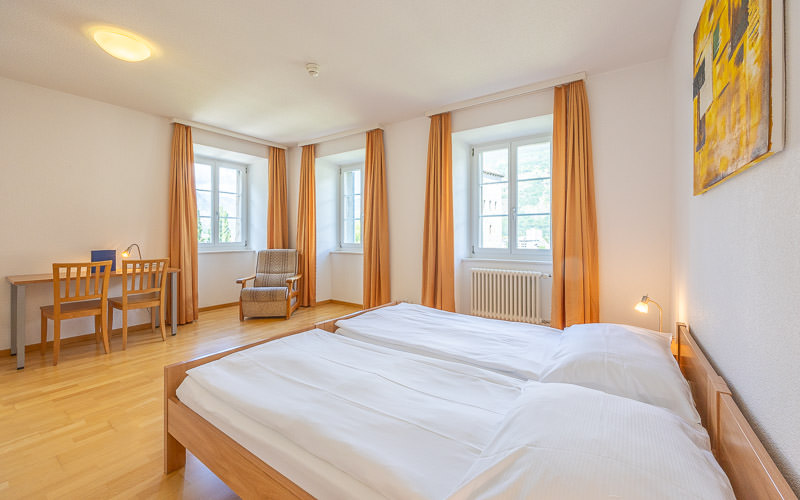 Discounts for children living in their parents' room; up to 5 years: free of charge; 6 to 15 years: 50% discount
Minimum stay: 3 to 5 nights (depending on occupancy)
Delicious breakfast buffet is included in the price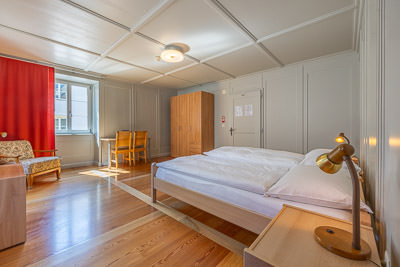 Standard single room,
from CHF 80.00 to 90.00
Standard twin bedroom,
from CHF 140.00 to 160.00
Standard family room,
from CHF 210.00 to 280.00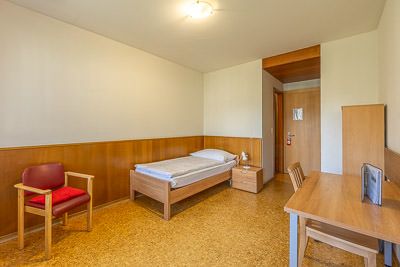 with wash-basin & WC, balcony, shared shower and WiFi. 
Basic single room,
from CHF 70.00 to 80.00
with wash-basin, shared shower & WC and WiFi.
Economy single room,
from CHF 65.00 to 75.00
Economy twin room,
from CHF 110.00 to 130.00
All room prices include a breakfast buffet and service; tourist tax is not included.

 All rooms are equipped with or have access to a bathroom.

Washing machine and dryer, ironing board and iron are available.

All rooms have access to WiFi.

A common kitchen with dining area is available on all floors.
Call Us: +41 27 922 18 80